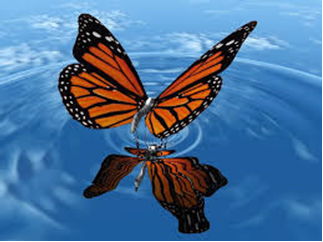 Good news friends!  All over the world people are "Playing for Change". And that playfulness – your efforts, mine and the commitment of our allies around the globe – is having a "Ripple Effect".
If you too are an old Dead Head, then you will know exactly how the song "Ripple", featured as the intro below to the Imagine Peace and Plenty "Good News" section, speaks to the reality of Ripple Power.  If you are one of the "youngsters" though – i.e. born much after 1960 – you may have to listen to this tune more than once to get the full feel of what Jerry Garcia and the Grateful Dead were doing their best to share with us back in the Dead Show days.  But on the other hand, word on the street has it that you kids are already a little more awake than we were way back then.  So maybe you don't even need to listen to "Ripple" even once to be clear that the Vibration of Peace spreads like ripples in clear water as we offer our love and share our abundance.  In that case, just watch this clip for fun…
"RIPPLE" (4:41)


Here is an additional way of digesting "The Ripple Effect", in this case, as it relates to understanding the challenges and contributions of women and girls around the world. As you explore the pages and images of http://rippleeffectimages.org you will get a window into programs that are innovative and sustainable as they support women and girls in developing countries. Equally important you will tune into how climate change impacts people who are living on the edge of survival.
As each of us has our vision cleared and our hearts opened, we know we are called to the task of planetary healing and we respond with increasingly eager willingness to spend our lives "playing for change" – each day doing our small part in the Big Picture of bringing Peace and Plenty for all into full manifestation.  That is The Ripple Effect!
And now let's look at some of the "Good News" that our collective efforts are bringing forth world wide as our ripples of kind hearted activism spread further and further around the globe.
9/11 Truth: http://www.garlicandgrass.org/issue8/911_Review.cfm A Story on the Verge of Breakthrough!
Climate Action: https://www.climaterealityproject.org/video/good-news Good News from the Climate Reality Project!
Rainforest Revival: https://www.youtube.com/watch?v=jiSr1UFzJ6E How to Rebuild a Rainforest in Eight Years!
Peace Now: http://www.peacedirect.org/us/peacebuilders 11 Peace Projects;  http://www.peacedirect.org/us/peacebuilders/pakistan One of my favorites!
Do you have some Good News you would like to see have a wider Ripple Effect?  Please send it to me for publication consideration at
imaginepeaceandplenty@gmail.com. Thank-You!

And here is the path to More Action Step Opportunities.